It's no secret that over the past 2 years many couples in Malta had to postpone their wedding. With the opening of the 2022 wedding season, many couples want to celebrate their special day in style. Choosing the perfect wedding florist or floral designer is essential to creating the vibe of your wedding. Odds are that you have already spent countless hours on Pinterest creating virtual mood boards to help you visualize what you might want. Whatever your place in the planning process, it's a good time to think about your wedding flowers of choice.
Flowers create a multi-sensory experience through smell, texture, and color. So if you want to create an experience that will remain imprinted in your mind and the mind of your guests' flowers are the way to go.
2022 brings an abundance of options that are as trendy as they are beautiful. No matter the type of wedding you're hosting, you can feel confident knowing one of the biggest wedding flower trends of 2022 will fit in nicely. Here are a few ideas.
Flower Trends for Your Summer 2022 Wedding
Oversized Arrangements or installations
Purple and orange hues.
MCM arrangement
Ikebana style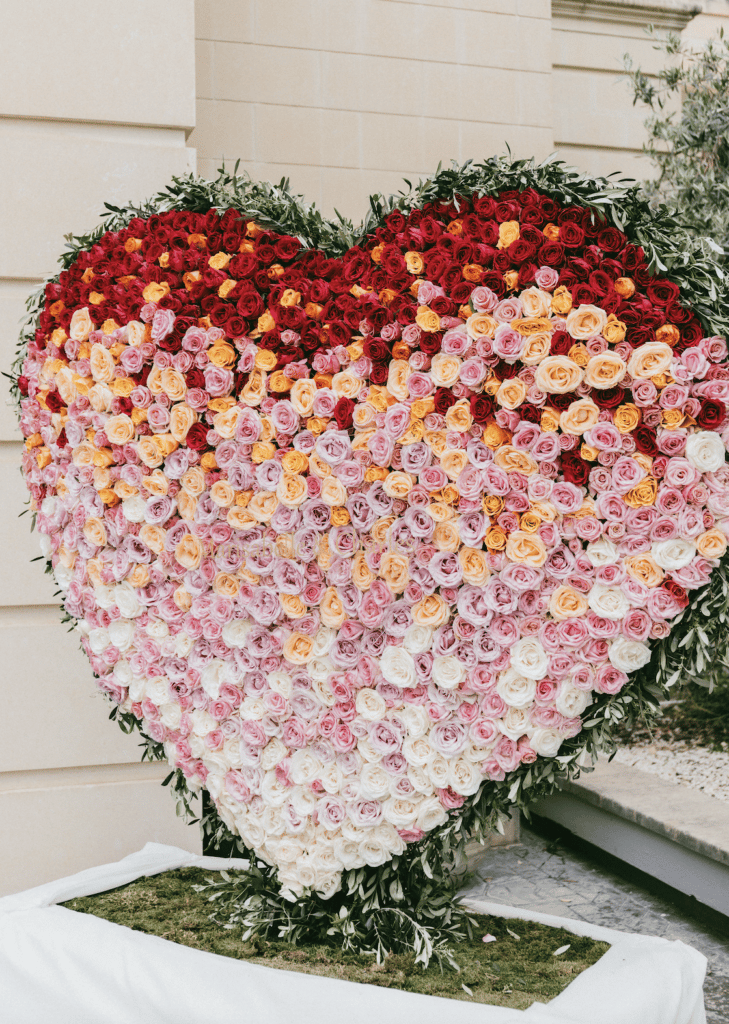 Oversized arrangements or installations
Having a statement piece showcased at your wedding whether it is large arrangements as you walk down the aisle or in the center of your reception venue is something that will make your wedding photos more memorable. Define space and add color, texture, and fragrance to your entire reception scene. An installation will wow guests and add a unique quality to your wedding.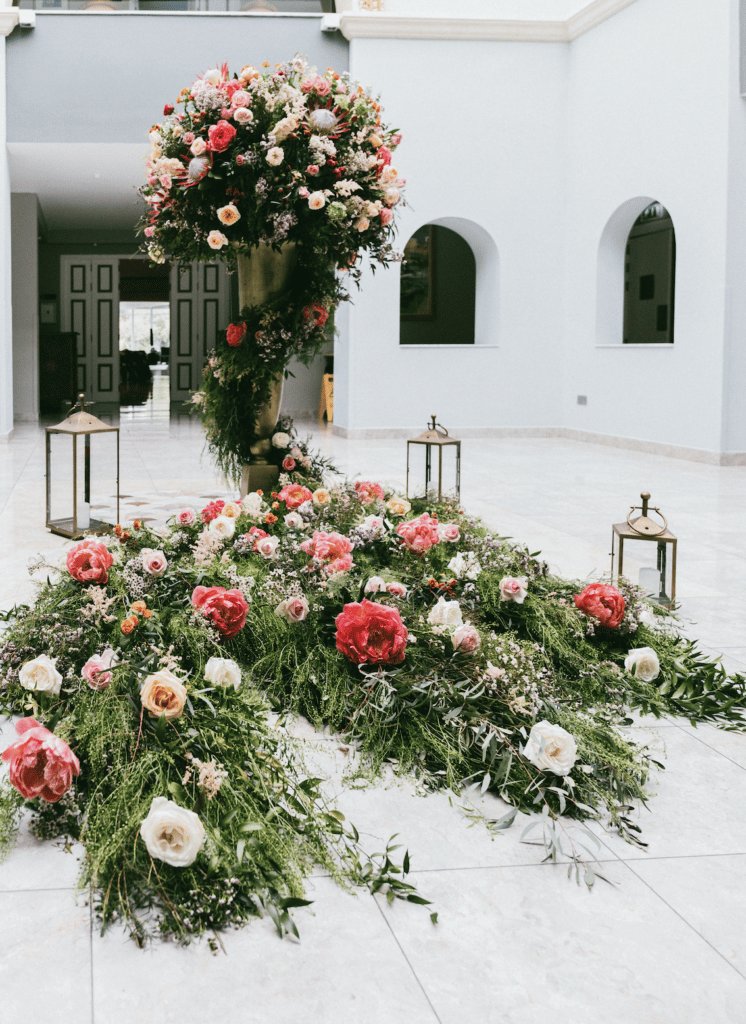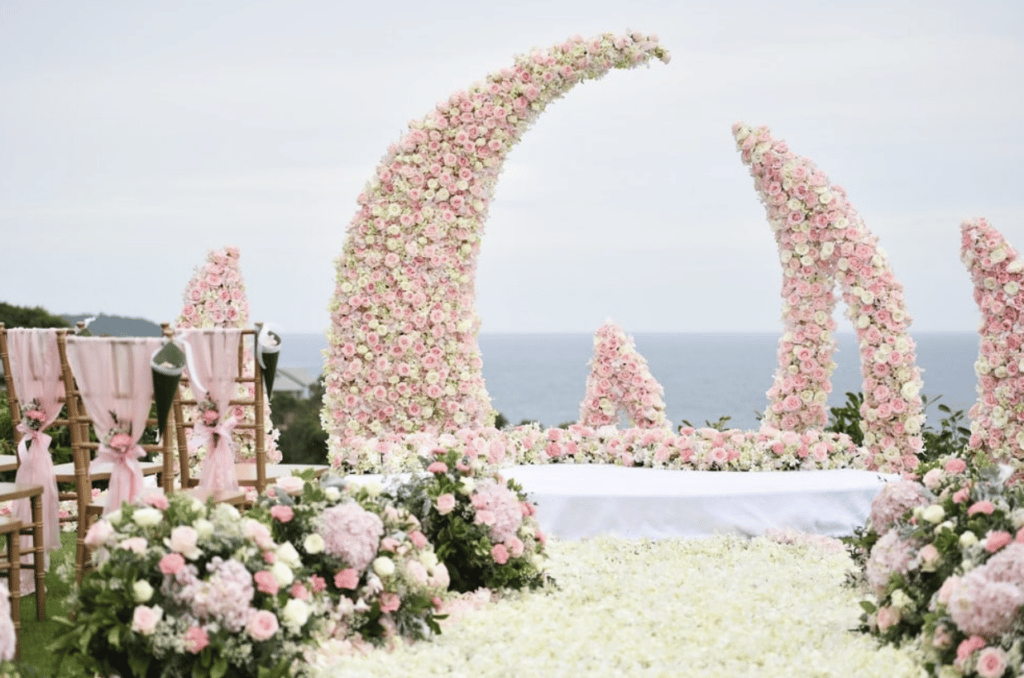 Purple and orange hues
Purple and orange are the in-vogue colors for weddings in 2022 – Most couples opt for all white or pink and white and keep it traditional which is fine. But if you want to be a bit more daring and avant-garde purple and orange are the way to go. Whether it's a pale lavender rose, a lilac scabiosa, or a deep purple iris, purple brings its own special energy and character to your festivities. Different shades of orange create a fun and interesting contrast and playing with different hues of these colors can create an impact on your wedding. So do not be afraid to experiment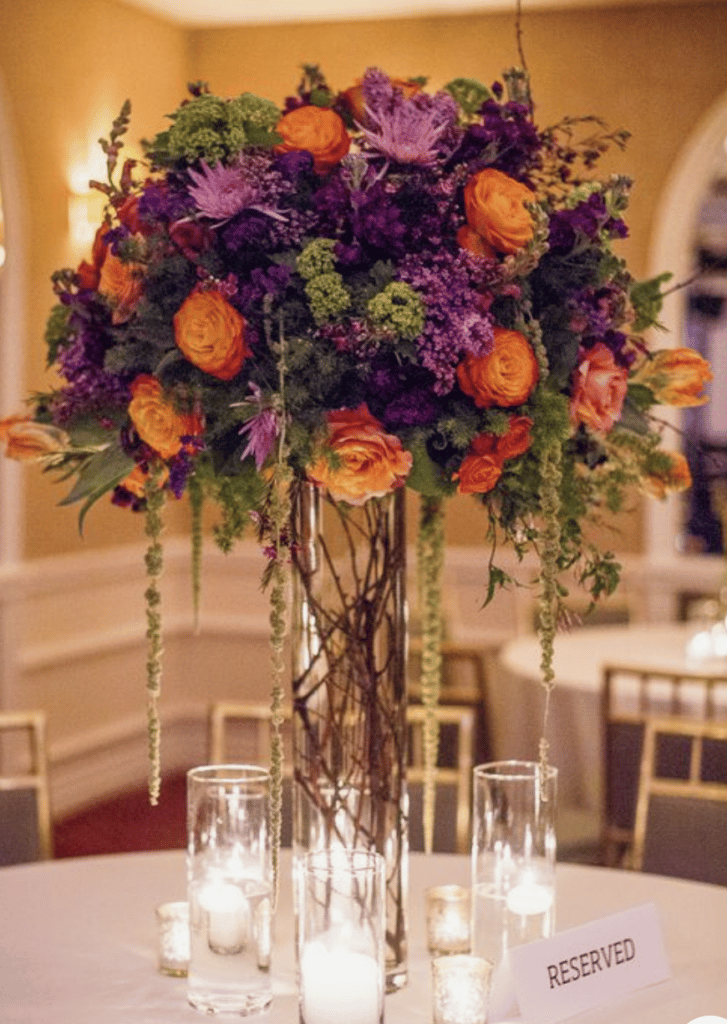 MCM Arrangements
Midcentury modern style is architecturally amazing, with styles rooted in a bygone era. Evoking a retro flair, MCM-inspired bouquets are equally interesting to the eye, with detailed color palettes, retro compositions, and old-school containers. These arrangements are brighter and livelier overall, making them a great addition to any warm-weather wedding. Summer is such a great time to incorporate the look, too, given how easy it is to track down all kinds of bright blooms.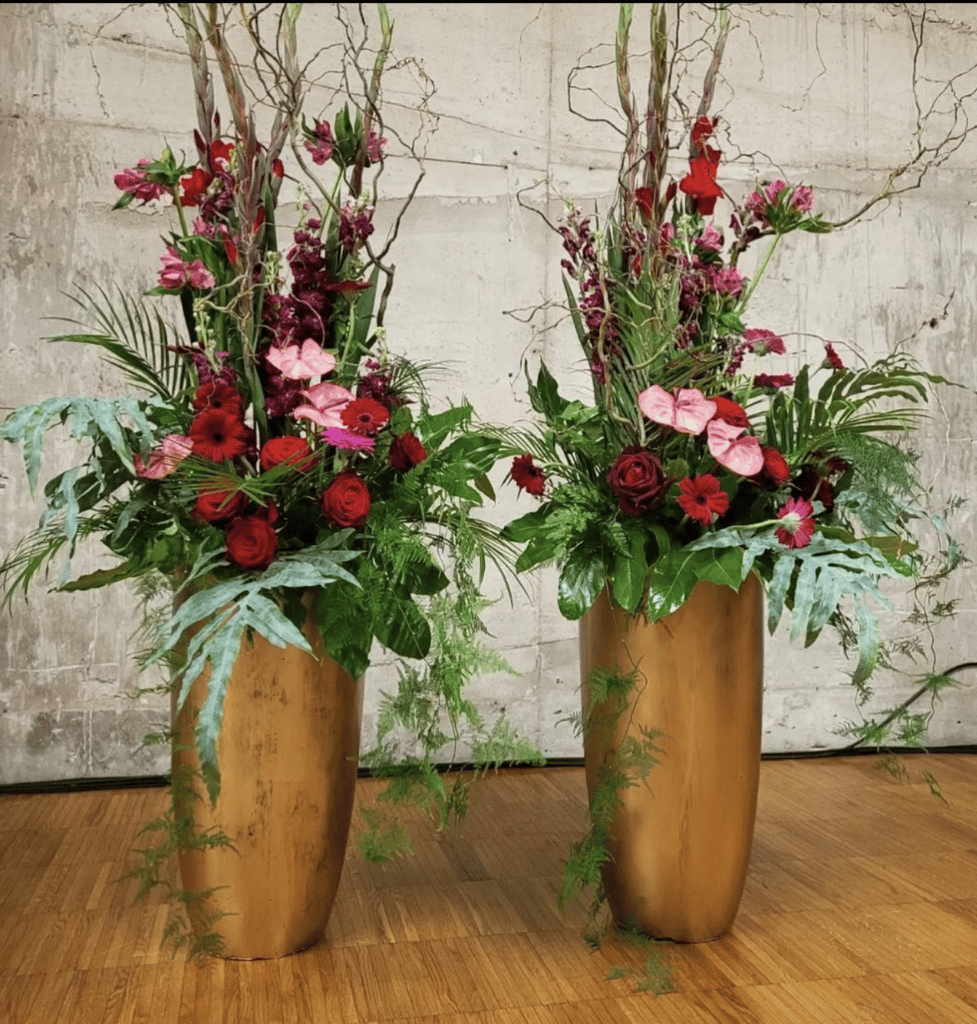 Ikebana Style
Ikebana-inspired wedding flowers are modern and contemporary, minimalistic, chic, and can also be a bit eclectic
Couples who are more eco-conscious will also appreciate the ikebana floral style as this style embodies the values of sustainability. Ikebana is a Japanese word translated to mean bringing life to flowers. 
If you are interested in getting a quote for your wedding please fill in our online consultation form.