When we were asked to create the decor for the Mvintage woman of the year award 2022 we immediately knew we had to do the event justice. The event is a joyous celebration of extraordinary achievements by women across different fields in Malta. The awards dress code was red carpet fabulous. So, our flower design had to be nothing short of the dress code too. The awards event itself held at Villa Mdina was a good opportunity to meet new friends and catch up with old friends. A beautiful celebration of all the amazing achievements and positive impacts women make across Malta in different sectors. These awards are the brain child of Krystle Penza, founder of Mvintage who needs no introduction.
Mvintage Woman of the year nominees
The women nominated for this event are all extremely successful women. In fact , in our eyes all of them are winners as they have made amazing contributions to the Maltese Islands in their respective fields.
The nominees were:
Angele Cuschieri, for her work with Puttinu cares.
Gabi Calleja – an LGBTQ activist.
Helga Ellul – outstanding business woman.
Lara Dimitrjievic – lawyer and women's rights activist.
Maxine Attard – founder of Jays of Sunshine.
Shelley Caruana – social media influencer and mental health activist.
Maria Formosa -an ALS advocate.
Our floral Designs
The first design was a floral installation for the red carpe. These stands are unique, stunning and have design features in them to signify strength and empowerment. The color scheme means success, kinship, strength, admiration, grace and elegance and eternal youth – all characteristics of the wonderful women that surround us. The design was created by Marisabelle Bonnici our events designer.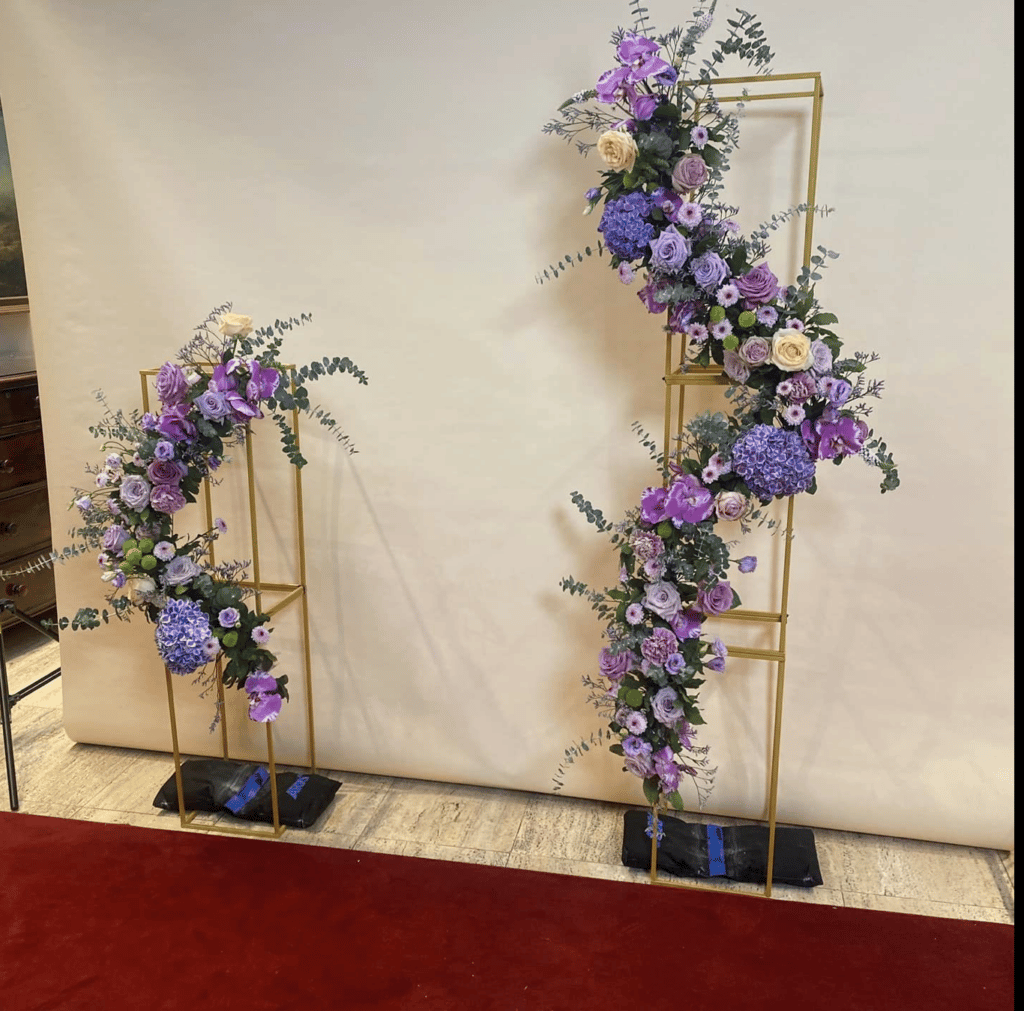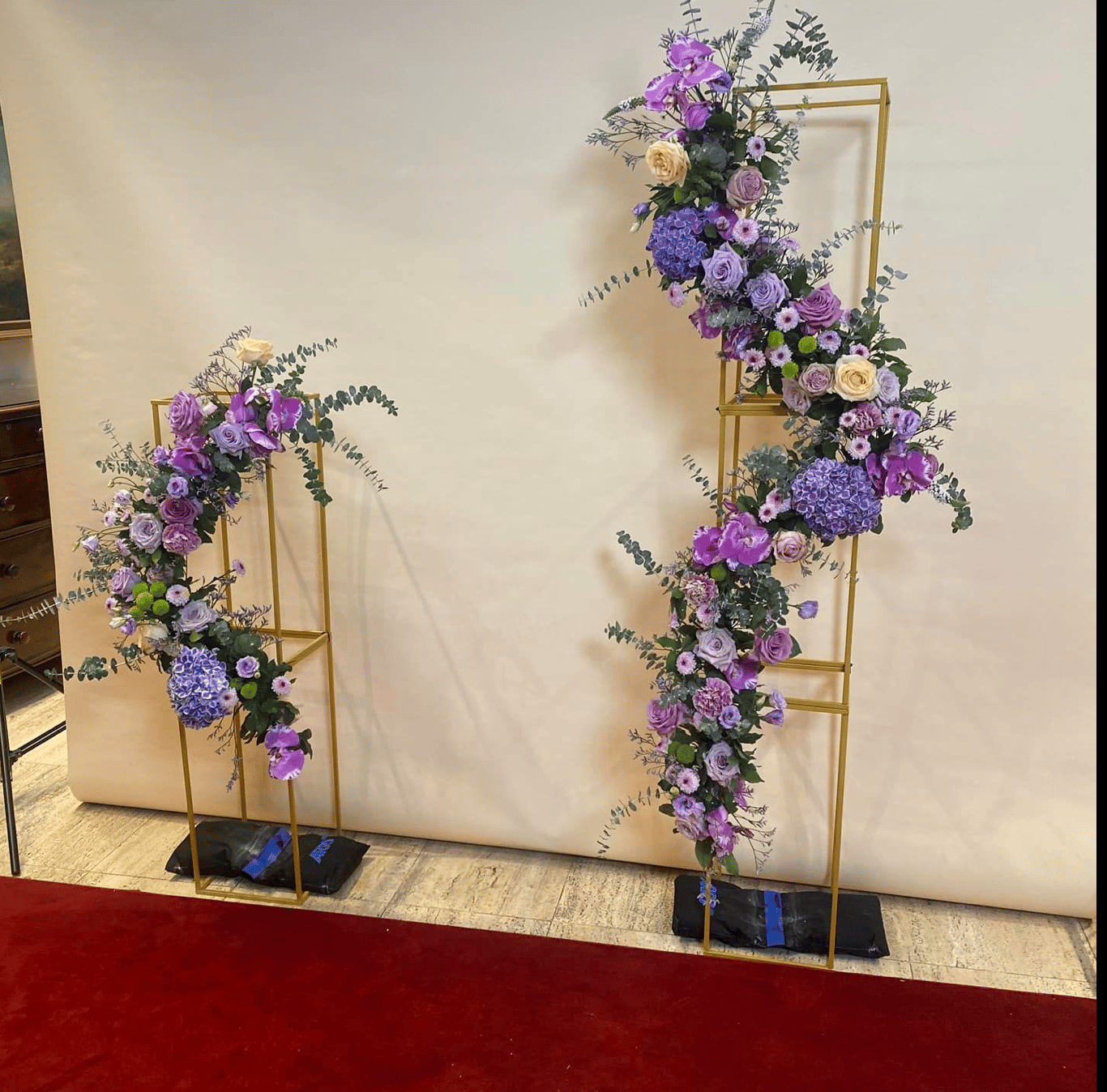 Apart from this show stopper we also designed a large vase with another asymmetrical arrangement for the stage. Again using similar color schemes, flowers and the same concept of design. When designing an event we always try to keep the same elements and similar flowers to create a feeling of flow and unity. This goes for all events from gala dinners to weddings and award shows.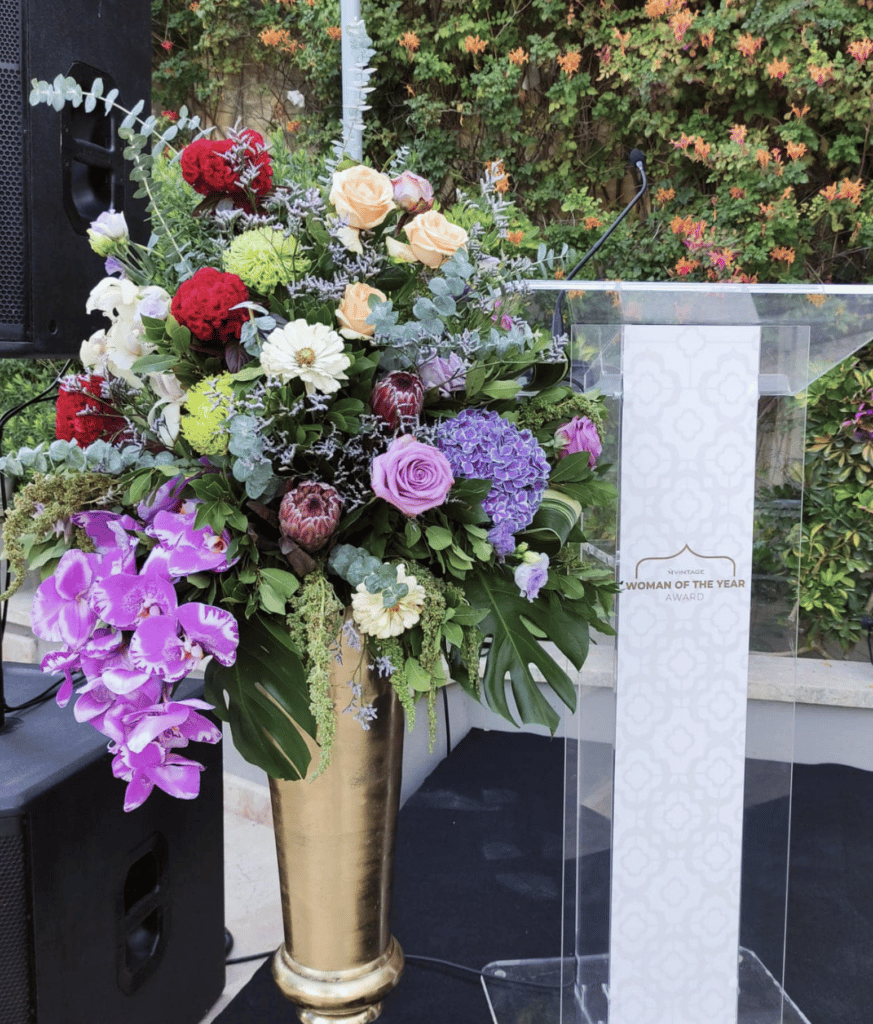 Finally we also created a beautiful elegant design for the bistro tables and for the fireplace mantlepiece together with the use of lanterns at the entrance. A floral designer will create the an experience in every room of the event and this is what we did with the Mvintage event. Thanks again to Krystle Penza and Matthew Mario Borg for trusting us with the design of this event.